by 
anasazi
 on Fri Aug 10, 2012 5:46 am
Hi all. Long-time reader, first-time poster.The photos are of Quad Mom's family taken at Swan Lake Flats in June."It's like I'm lookin' in a mirror."
[break][break]
[break]
by Deb1741 on Fri Aug 10, 2012 5:53 am
Phantom Lake June 2012
Deb
"There is no snooze button on a cat who wants breakfast." ~ Unknown[break]
by MGoBlue on Fri Aug 10, 2012 6:38 am
East of Phantom Lake, June 21, 2012
YNP June 2012 -3824.jpg
 by 
chestercheetah7
, on Flickr
"We have met the enemy and he is us." — Walt Kelly[break]
by RikWriter on Fri Aug 10, 2012 6:43 am
Obsidian grizzly back in May.
by GeorgiaPhotog on Fri Aug 10, 2012 7:19 am
Near Pilgrim Creek in GTNP from June 2012:
by Ware on Fri Aug 10, 2012 8:25 am
Welcome, anasazi, great shots of quad mom.
Dick[break]
by Deb1741 on Fri Aug 10, 2012 9:16 am
MGoBlue wrote:East of Phantom Lake, June 21, 2012

YNP June 2012 -3824.jpg

 by 

chestercheetah7

, on Flickr
I checked and mine was taken on June 21st too! We were in the park at the same time. 

Deb
"There is no snooze button on a cat who wants breakfast." ~ Unknown[break]
by MGoBlue on Fri Aug 10, 2012 9:34 am
 Deb — The grazing was good that day, eh? That black bear was in no hurry to move on! 
Too bad we didn't spot each other — maybe next time!Geoff and Carolyn
"We have met the enemy and he is us." — Walt Kelly
by Dubh on Fri Aug 10, 2012 2:04 pm
Slough Creek – June.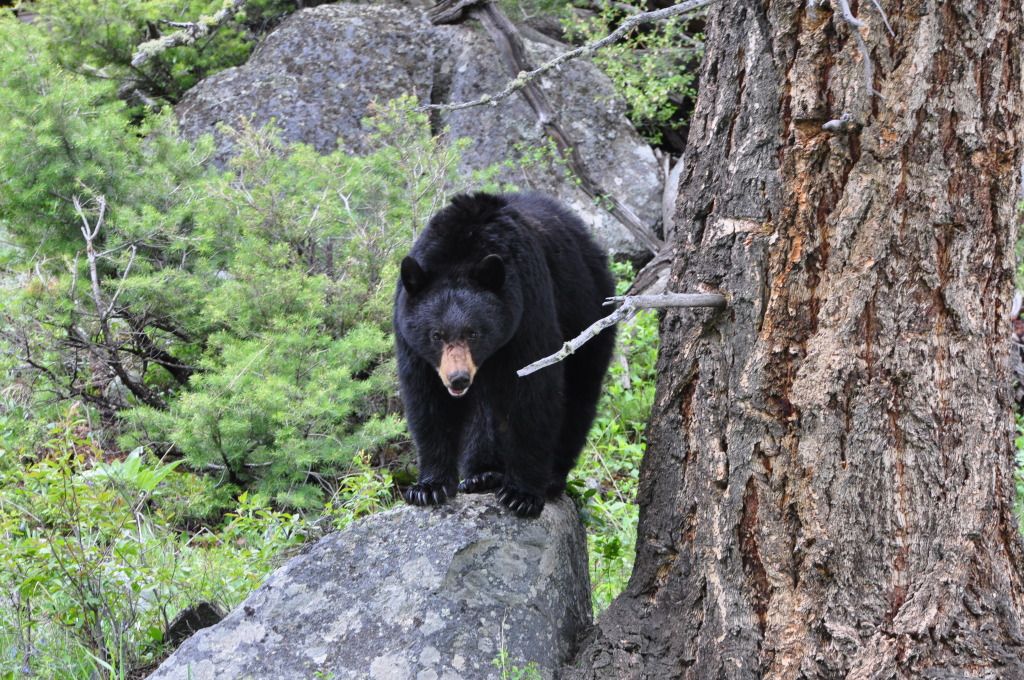 Pamela