Yellowstone National Park is America's first and foremost National Park, drawing over three million visitors yearly. Established in 1872 by the United States Congress "for the preservation of" its many wonders and "for the enjoyment of the people," and now encompassing 2.2 million acres.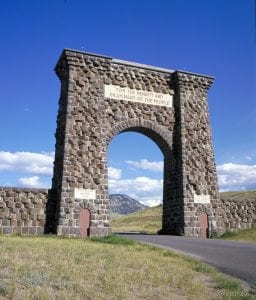 The Park has five entrances and some 370 miles of paved roadway. Situated in the northwest corner of the Wyoming frontier, Yellowstone is a treasure that inspires awe in travelers from around the world, boasting more geysers (about 250 active geysers from amidst 10,000 total thermal features) than anywhere else on the globe.
Yellowstone is home to thousands of active thermal features, including the world renowned Old Faithful Geyser. Yellowstone is also known for the spectacular Grand Canyon of the Yellowstone, which is 1200 feet deep and highlighted by the powerful Lower Falls.
Yellowstone is also pristine mountain-range wilderness and an open refuge for wildlife, including grizzly bear, elk, American bison, moose and wolf.
In recent decades, it has been recognized that Yellowstone and the surrounding area are a biological unit, which is referred to as the Greater Yellowstone Area. And now, the wonders of Yellowstone have been captured for the world to see on the internet via Yellowstone Net. Learn about Yellowstone National Park online, but visit Yellowstone National Park in person for the experience of a lifetime!
Continue to Part Two: Park Regulations