Welcome to Yellowstone National Park
The online visitor information, and vacation planner for Yellowstone National Park. Visit Geysers, Webcams, Wildlife, Forums and much more.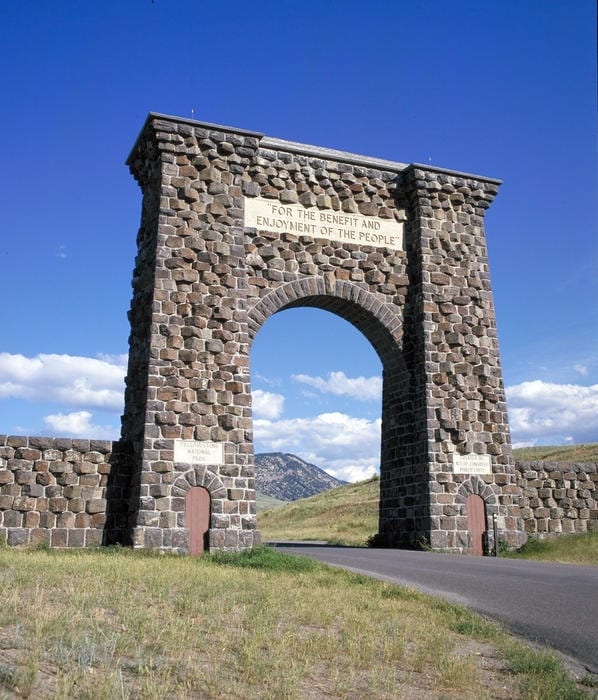 Yellowstone is America's first and foremost National Park. Established in 1872 by the United States Congress for the preservation of its many wonders and for the enjoyment of the people. Yellowstone National Park – is located in the northwest corner of Wyoming, and includes small areas of Montana and Idaho as well. Yellowstone is a treasure that inspires awe in travelers from around the world, boasting more geysers than anywhere else on the globe. Yellowstone in its early days was known simply as "Wonderland." It is the destination of a lifetime for all ages. Yellowstone National Park and the larger Yellowstone region feature numerous hotel and other lodging facilities. Lodging inside Yellowstone is highly desirable but limited. In addition to its superb Rocky Mountain scenery, the park is one of the world's principal wildlife preserves. It's also the site of America's greatest concentration of geysers and hot springs, which form a visible and spectacular link with the primeval forces of the Earth's creation. Yellowstone is also the oldest national park in the country. In fact, the original idea of setting aside natural resources like Yellowstone began here when some of the territory's first explorers began a unique campaign to preserve the beauty of these lands for generations to follow. Here more than two million acres of a high mountain-ringed plateau have been set aside for permanent protection as a natural preserve. It's been called America's finest and most diverse vacationland.
---
Click Here for current road status
---
Click here for pictures of the Historic 2022 Yellowstone National Park Flood.
---
Quick Links to our most viewed pages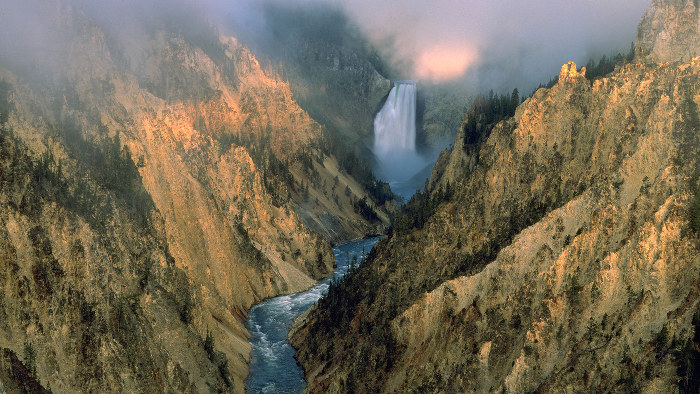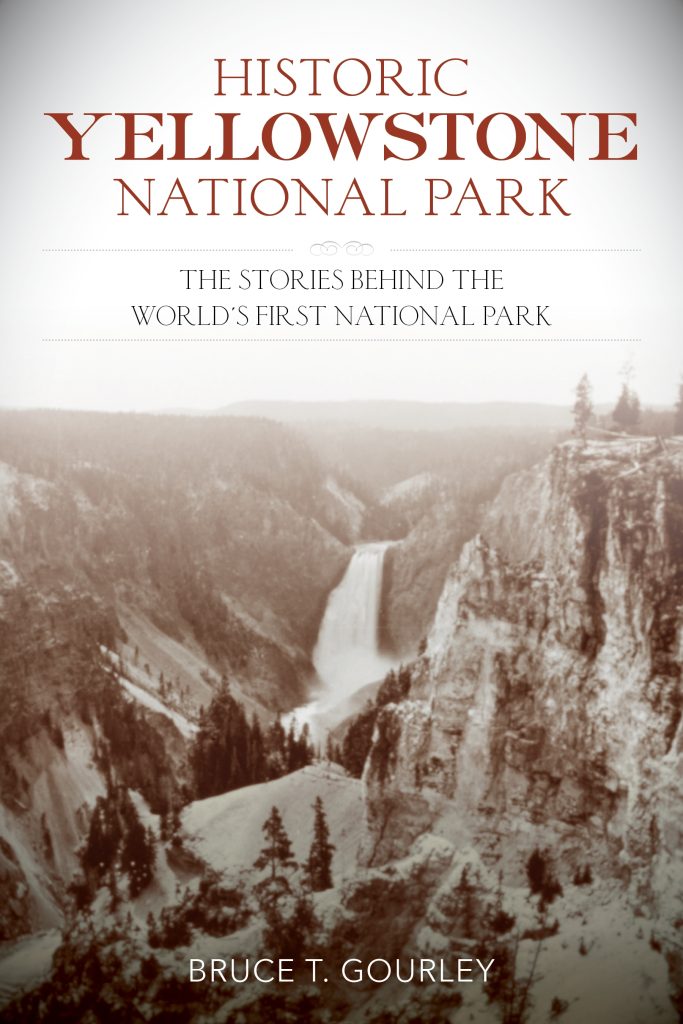 Take a virtual tour of Yellowstone National Park
Using Google street view with multiple starting points on all road sections of the Park.
---
---
Yellowstone National Park Fast Facts
GENERAL
World's First National Park
A designated World Heritage Site and designated Biosphere Reserve
3,472 square miles or 8,987 square km
2,221,766 acres or 898,317 hectares
63 air miles north to south (102 km)
54 air miles east to west 87 km)
96 % in Wyoming
3 % in Montana
1 % in Idaho
Highest Point: 11,358 ft / 3,462 m (Eagle Peak)
Lowest Point: 5,282 ft / 1,610 m (Reese Creek)
Larger than Rhode Island and Delaware combined
Approximately 5% of park is covered by water; 15% is grassland; and 80% is forest
Precipitation ranges from 10 inches (26 cm) at the north boundary to 80 inches (205 cm) in the southwest corner
Temperatures (average) at Mammoth: January: 9° F/-13 C in
July: 80° F/27 C
Records:
High: 99°F/37 C, 2002 (Mammoth)
Low Temp: -66° F/-54 C (West Entrance, Riverside Station 1933)
GEOLOGY
An active volcano
Approximately 1,000-3,000 earthquakes annually
Approximately 10,000 thermal features
More than 300 geysers
One of the world's largest calderas, measuring 45 by 30 miles (72 by 48 km)
Thousands of petrified trees in northern Yellowstone
Approximately 290 waterfalls, 15 ft. or higher, flowing year-round
Tallest waterfall: Lower Falls of the Yellowstone River at 308 ft. (94 m)
WILDLIFE
67 species of mammals, including:
7 species of native ungulates
2 species of bears
322 recorded species of birds (148 nesting species)
16 species of fish (5 non-native)
6 species of reptiles
4 species of amphibians
2 threatened species: Canada lynx, grizzly bear
1 endangered species: gray wolf