How to Get There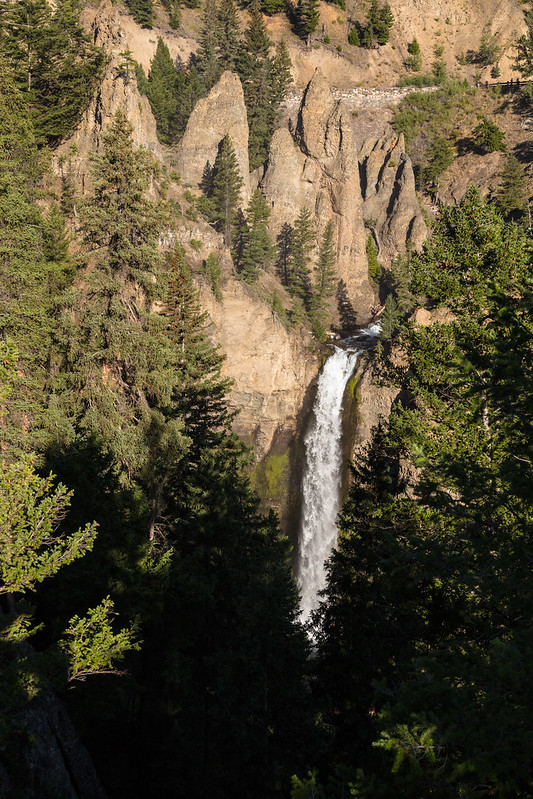 Tower Fall is 17 miles north of Canyon or two miles south of Roosevelt. During the winter months, the frozen falls are accessible via cross country skies.
Brief Description and History
Tower Fall is a must see waterfall. 132 feet in height, the waterfall is located in a canyon near the Tower Falls general store. A half-mile steep, switchback hike downward takes you to the bottom of the waterfall. Take the same trail back up. The trail is also accessible during the winter months, but skiers should pack in shoes appropriate for descending the very icy trail. During the winter months, the entire waterfall is encased in an ice dome. The name "Tower" is derived from the towering volcanic formations surrounding the falls.