How to Get There
Undine Falls is four miles east of Mammoth, near the roadway, and accessible by an easy, short hike.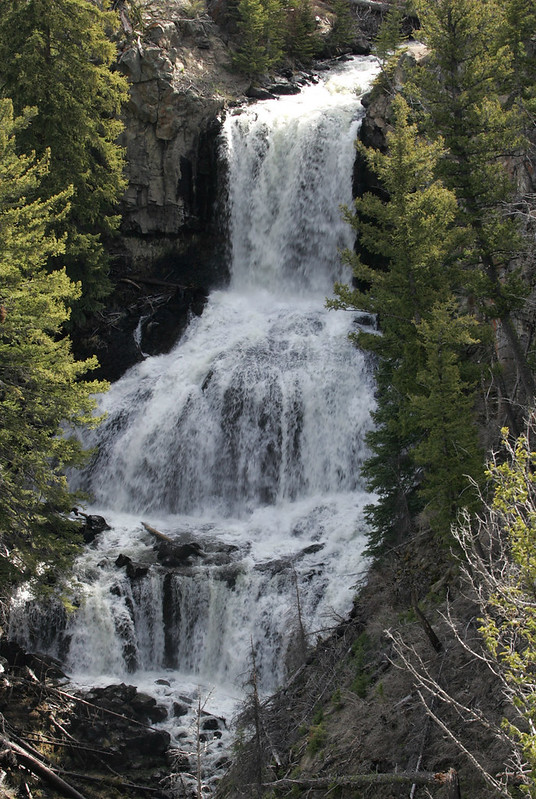 Brief Description and History
Lava Creek spills over the cliff face of a basalt lava flow that was emplaced about 700,000 years ago. The falls is approximately 60 feet in height, descending in three plunges.
Originally called "East Gardner Falls," "Cascade Falls of the East Gardiner," or "Gardiner River Falls," Undine received its present name in 1885 from geologist Arnold Hague. Undine (Webster says it is pronounced UN deen) was named for wise, usually female water spirits from German mythology who lived around waterfalls and who could gain souls by marrying mortal men.
Undine Falls was featured on the cover of the July 1977 edition of National Geographic magazine.