Click on any road section for more.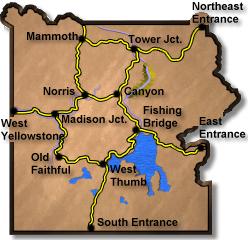 Most of this section of road falls the shoreline of Yellowstone Lake.
Situated at 7,733 feet above sea level, Yellowstone Lake is the largest high elevation lake (above 7,000 feet in North America. It is roughly 20 miles long and 14 miles wide, with 141 miles of shoreline and a surface area of 132 square miles .