Many visitors to Yellowstone National Park wish to lodge within the Park. The Park's lodging options reflect the wilderness that is Yellowstone. Old Faithful Inn, located near Old Faithful Geyser and arguably the most famous lodge in America, is the most popular lodging option in the Park. As with the other inside-the-park options, however, rooms fill up very early, sometimes over a year in advance.
Regardless, planning your Yellowstone vacation well in advance is recommended. Xanterra Parks and Resorts is the official provider of all in-park lodging in Yellowstone. They also offer dining, gift stores, tours and activities throughout the entire park. Reserve through Yellowstone National Park Lodges. Call: 307-344-7311 | Toll Free: 866-GEYSERLAND (439-7375)
Lodging options inside Yellowstone are: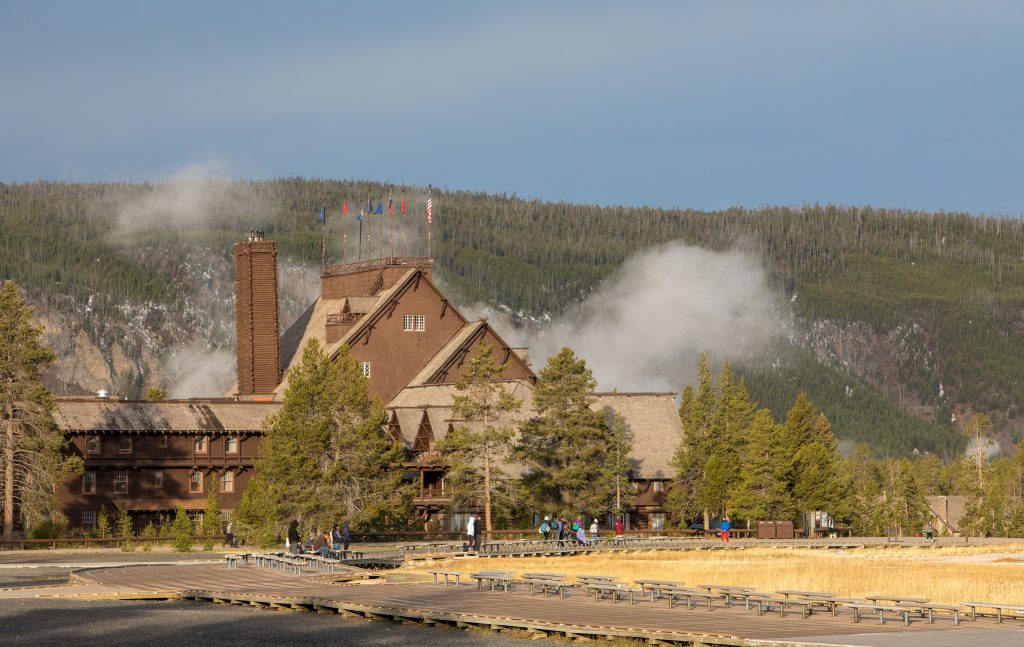 ---
---
Lodging Near the Park
Accommodations near Yellowstone National Park are abundant. Click here to read visitor reviews of lodging options near the Park.