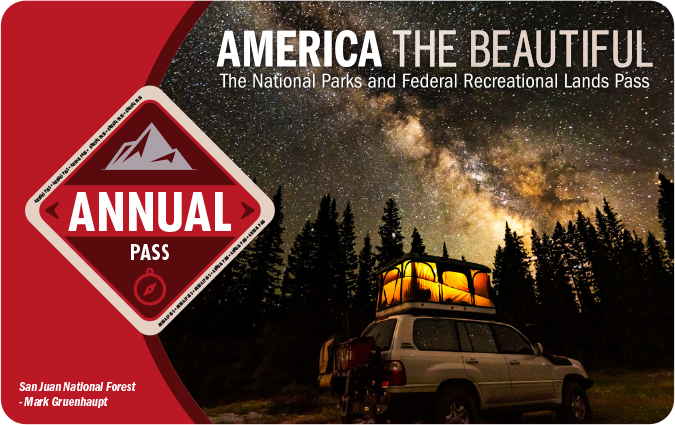 Whether you're planning a single visit or coming back multiple times a year, enjoy the convenience of purchasing a Yellowstone National Park site-specific digital pass on Recreation.gov before you arrive. You have immediate access to your digital pass and can easily download it on your phone or tablet. Your pass will also be emailed as a PDF and can be printed out for display when you arrive.
Seven-day Passes
Good for entry into Yellowstone National Park for seven days from the date of purchase.
Private, non-commercial vehicle: $35
Motorcycle or snowmobile: $30
Individual (by foot, bicycle, ski, etc.): $20/person
Annual Pass
Annual pass providing free entrance into Yellowstone National Park for one year (valid through the month of purchase). On a snowmobile, this pass admits the signer(s). When traveling by snowcoach or shuttle, this pass admits a signer and up to three additional persons (16 and older) for a total of four people.
Yellowstone National Park Annual Pass: $70.00
Regulations and Exceptions
All passes are non-transferable.
All snowmobiles must be on a guided tour or permit.
School groups and other bona fide national and international academic institutions may be eligible for an Academic Fee Waiver.
Anyone age 15 or younger is exempt from paying entrance fees.
Passes may be used for entry as defined on the back of the pass.
Anyone traveling through the park for business or commercial purposes needs a commercial travel permit.
For a complete list of entrance fees including veterans, military and commercial fees visit our Complete Entrance Fee page.